Personal Statement Modification Agreement
Some excellent references:
Tysinger, James 1999. Resumes and personal statements for health professionals, Galen Press.
Iserson, Kenneth V. 2004. Get Into Medical School: A guide for the perplexed, Galen Press, See 'personal essays', a discussion of the personal statement with examples in Chapter 13.
Jackson, Evelyn W. and Bardo, Harold R. 1987. Write For Success: Preparing a successful professional school application, National Association of Advisors for the Health Professions, Inc., Champaign, IL., although this source is somewhat old, the examples and analysis of the examples by readers are excellent in showing how much of what a person writes can reflect the writer.
What Is a personal statement?
A personal statement is a narrative in which the writer chooses a theme or thesis to relate aspects of himself or herself to the admissions committee, as a required part of the application process to medical school or other health professional program. Since most personal statements are "open" and do not specify topics, a major challenge to the writer is to select the topics you cover within the theme, while remembering that you cannot cover everything about yourself.
The personal statement is not a resume that tells others what you have done (honors, awards, activities, etc.). The personal statement should give the reader a sense of who you are and demonstrate why you want to go into medicine. Rather than saying your attributes, traits, and skills, write so the reader comes to these conclusions based on what you have done. Let your actions speak for you. To do this, you may choose to describe the experiences and events that shaped your personality, values, and goals. The personal statement can enable the writer to make a positive first impression, to relate past experiences, to present future goals, to describe special attributes, to demonstrate the applicant's match for the profession, to present personal values, and to reveal how your interest in the career developed. You may include stories and autobiographical items, but the personal statement is not an autobiography. Your statement cannot be comprehensive, but it should include specifics and personal anecdotes, usually built around the theme that you have selected. The personal statement should demonstrate to the reader that you are an excellent applicant, not by saying who you are, but by demonstrating who you are. Be careful not to use your personal statement just to repeat lists of items found elsewhere in your application. If your GPA and MCAT scores are marginal, what you write here may make the difference whether or not you get an interview. Keep in mind that medical school admissions officers are looking for evidence that you will be able to succeed in medical school and that you have the motivation and characteristics to be happy and successful as a physician.
Your AMCAS (or AACOMAS) personal comments essay allows one very full page, single-line spaced. In addition, you will be required to submit a personal statement to the Missouri State University Pre-medical Committee as a part of your application packet. Your Missouri State University personal statement is required to be at least one page in length, but no longer than two pages. The personal statement required by the Missouri State University Pre-medical Committee is not completely "open" and suggests that you reflect on your interest in medicine as a career, be biographical, and provide relevant information about your achievements. At the end you should include a statement about where you see your future, i.e. where or how you see yourself in ten years. These specific suggestions might be consistent with what you plan to write for AMCAS or AACOMAS, but you may have to consider writing two different personal statements, one version for each group. The remaining suggestions in this document apply more specifically to writing your "open" AMCAS or AACOMAS statements. Part of a medical school's evaluation of your personal statement often involves the choices of content that the applicant puts in to the personal statement. Shorter and more specific "closed statements" are required as a part of many secondary applications. These should also be written with care.
The personal statement is the place to be positive and constructive - no excuses for anything, no explanations for shortcomings, and no complaints about events in the past. If you provide explanations that have some negative context, emphasize and demonstrate what you have learned from that particular situation. There is a thin line between explanations and excuses. Correspondingly, the personal statement is not the place to re-list all of your accomplishments. You may choose to relate several accomplishments only as they serve to reinforce your theme.
Writing a personal statement, sometimes referred to as a personal essay if a theme is specified, is often the most difficult part of the application process. Never approach writing a personal statement without understanding its purpose in the admission process. That purpose is to learn about you, your character, your attitudes, your values, your motivation, your knowledge, and your priorities. Many applicants find the task of writing a personal statement difficult because they don't recognize their unique talents and do not like marketing themselves as a person. "The key to writing a good personal statement is to be honest, but not shy, about trumpeting your virtues" (Iserson, 1999). The most common mistake made by applicants is to underestimate the role of the personal statement in the admission process. The impression it makes can be an "accept" or "reject" factor by admissions committees. At the least, it may not help you, but it can hurt you. You cannot afford to come across as pompous or tactless. Admission officers who read these statements are very perceptive. Your personal statement reveals your character more clearly than other application materials.
Many applicants wait too long to begin their essays and fail to edit them over a period of time. Grammar and spelling are important as is writing style. Editing over a period of time usually results in improvements in content and writing style, even when the grammar and spelling are acceptable. Several universities require pre-medical students to begin writing their essays in the freshman year of college, and to routinely edit the essay after each semester. Unless you are an accomplished writer, you cannot afford to wait until a week or two before it is due. The primary reason for an unpersuasive essay is that insufficient time has been invested to write it.
Common topics in personal statements include:
Experiences that motivated you toward medicine
Influences and experiences of family and friends
Influences of work, service, and extracurricular activities
Long term goals and their bases in life experiences
Personal philosophy and why it developed the way it did
Some advice and pointers for applicants writing an open personal statement:
Give yourself enough time for many revisions and rewrites over a period of time. Even after several rewrites you may decide to change the theme and form.
Begin with an inventory of yourself:

What is your greatest strength as an applicant to medical school?
What are your other strengths?
What relevant experiences have you had?
What evidence or events illustrate your sincerity, your motivation, your abilities, and your strong personal attributes?
How have you overcome weaknesses?
What will be your theme that will tie your personal statement together?
How will you begin in order to attract interest?

Begin by reading as many "good" and "not-so-good" examples of personal statements in the references given above to get a feel for the challenge before you. After you read them, put them away and be careful not to mimic any particular approach. The personal statement has to be yours. Do refer to and utilize the advice given in these references. When advice differs, consider what overall considerations might be responsible for the different advice.
Avoid services where you pay to have someone help you write your statement; these are expensive. You know yourself better than they do and the gimmicks they tend to suggest become too routine to be useful. Admissions officers who read hundreds of personal statements are usually quite savvy in recognizing professionally written statements. If they recognize yours as being professionally written, it can be a strong negative. Although the statement you write may be grammatically correct, there are usually enough to indicate that you are not a professional writer. If you still feel you need professional help and writing your personal statement you might try www.essayedge.com.
Be honest and be yourself. The goal here is to present yourself as an applicant in the best possible light. Reading the personal statements of your peers is not recommended and will tend to discourage you. You cannot change who you are and the experiences you have had. It does matter how you have responded to your experiences and have learned from them, whether they were positive or negative.
Decide what overall idea or theme in your personal statement will tie it all together. Begin with a forceful and original first sentence that serves to attract attention, but avoid being outlandish, bizarre, or flaky. Consider starting out by describing an exciting incident, using a provocative quotation, relating a personal story, or discussing the event that sparked your interest in medicine. If you choose a more traditional opening paragraph, make sure it sets the theme for what will follow. You are writing about yourself. Use, but do not overuse, the pronoun "I", and use active verbs rather than passive voice. Watch the use of superlatives without providing examples and evidence. Use simple sentences to make a point and avoid long, complex sentences..
Capitalize on your uniqueness, but don't stray too far from the ordinary. An essay about a problem you solved or an obstacle that you have overcome can be appropriate.

What events caused you to learn more about yourself?
How have you matured as a result of your experiences?

Demonstrate confidence, but do not boast. Use statements such as "I am..." rather than "I feel I am." Be careful of excessive verb constructions of the verb to be. Excessive usage is a good indication that you are not demonstrating what you say you are. Let your actions speak for words.
Maintain paragraph structure. Begin each paragraph with a topic sentence.
Limit repetition. The last paragraph should be a conclusion, not a summary of what was said earlier.
Write all statements in a positive form. Avoid the word "not." Relate what you are, not what you are not. Be concise and omit needless words. Turn negative experiences into positive lessons.
Avoid writing about medicine in general. Do not criticize other physicians or give advice on how medicine should change. Describe yourself and what you will offer to the profession.
Avoid general, over-used statements such as:

I have always wanted to become a doctor
The human body fascinates me
I want to help people

Saying that you are interested in rural health or primary care medicine is no longer adequate without examples and demonstrations that show you really are interested.
Be careful in committing yourself to any specialty of medicine, unless backed up with evidence. The fact is that most physicians in training change their minds several times before deciding on a particular specialty. An overcommitment to a particular specialty before entering medical school may tag you as being naive. Being consistent with the philosophy of the medical school and the kind of practitioners they want to produce can be important here.
Don't use words or a vocabulary that the reader will probably have to look up in the dictionary to understand.
Do not choose a theme that makes you seem immature or of questionable character.
Be personal and specific. Avoid talking in the abstract or in generalities.
Have others check your word usage, spelling, grammar, punctuation, paragraph structure, transitions, theme development, and writing style. After it has been polished, make sure your statement is submitted neat and error-free. Follow instructions for font size and margins. Do not leave a lot of white space at the end of your statement.
If you are reapplying to medical school, emphasize what you have learned and have done since your last application. Make your original personal statement better, but make sure your rewritten statement is consistent with your earlier statement.
Be careful in expounding your philosophy. Some philosophies have inconsistencies with the practice and goals of medicine. Admissions committees are interested in your personal motivation, not the prescriptions of your religious faith. Religion can be brought into consideration, but you must be careful not to use it offensively. Make sure you keep the emphasis of your personal statement on learning about you and not your religion.

Remember:

that as a practicing physician, it will be your responsibility to be culturally sensitive and open to patients of all religious faiths and economic levels. Be careful not to indicate anything that might be construed to suggest you are intolerant.
the emphasis should be on the fact that you will be a physician who happens to be (fill in sex, race, religion, ethnicity), not a (fill in: sex, race, religion, ethnicity), who happens to be a physician.

Avoid criticizing others in the medical profession. Applicants may think they can do a better job than others in the profession, but they cannot appreciate the demands of the job and the system that physicians must work under. Physicians may read your statement and become defensive when a member of their profession is criticized by someone who is not in medicine.
If the essay is not open-ended and specifies the topics to be addressed, make sure you specifically address the questions that are asked. Secondary applications will often have sections that ask you to write responses to particular questions. Some schools require these responses to be in your own handwriting. Make sure what you write has been thought out carefully and your handwriting is reasonable. Specifying something in handwriting usually implies a cursive presentation, not a block letter presentation.
Watch for common writing mistakes. Use everyday vocabulary. Avoid using the word "I" except for emphasis. Make sure your verbs agree with your nouns. Avoid contractions. Do not leave too much space blank at the end.
When you are finished, have others read your statement and critique it. Include strangers who don't know you and would be unable to "fill in blanks." Eventually, if you ask enough people (and you should), expect that the advice you receive may differ. Analyze any criticism and try to figure out why a particular item bothered the reader. Particularly, pay attention if several readers question the same item. Only after your analysis, consider changing an item. Be open to suggestions, but in the end, this will be your statement, not theirs.
---
For more information:
Opportunities for critiques of personal statements are provided in BMS 494 (Senior Seminar in Cell and Molecular Biology). Pre-medical students and other pre-professional students are urged to enroll in BMS 494 in the second semester of their junior year; this is at the same time they are taking the MCAT. (DAT, OCAT, PCAT etc.) If you do not have 90 credit hours, course permission will be required.
For further guidance and help, you may also contact any of the following pre-medical advisors in the Biomedical Sciences Department:

Dr. Colette Witkowski* 417-836-5603, Professional Bldg., Room 404
Dr. Amanda Brodeur 417-836-5478, Professional Bldg., Room 352
Dr. Richard Garrad 417-836-5372, Professional Bldg., Room 345
Dr. Lyon Hough 417-836-6485, Professional Bldg., Room 409
Dr. Joshua Smith 417-836-5321, Professional Bldg., Room 333
Dr. Jianjie Wang 417-836-6140, Professional Bldg., Room 339
Mr. Joseph Williams 417-836-6782, Professional Bldg., Room 347
* indicates current member of the Pre-medical Committee
Department of Biomedical Sciences
Missouri State University
Springfield, Missouri 65897
417-836-5603
Eva Maryskova: Czech native seizing the opportunity to pursue her dreams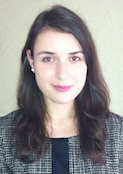 Hometown: Prague, Czech Republic
Undergraduate Institution: Boston University
Major: Economics and English
Q&A with Eva
"The experience of growing up surrounded by people whose lives and dreams were disrupted by the strict communist regime fills me with a great desire to take full advantage of the opportunities available to me."
November 1989 saw the restoration of democracy in Czechoslovakia. Without knowing it at the time, my life would be forever changed by this moment in my country's history. Not only did the Velvet Revolution expand the horizon of my opportunities beyond anything my parents and their whole generation could have ever imagined, but it also ultimately sparked my interest in law. It highlighted the importance of understanding how nations and their legislation can affect the lives of citizens and how international regulations influence transnational relations. From the example of my home country, which is still working on developing its young social and political framework, I can see how law is a crucial determinant in the formation of an environment under which business and culture can thrive. I see great purpose and personal fulfillment in pursuing a discipline which has the potential to positively affect social development.
The experience of growing up surrounded by people whose lives and dreams were disrupted by the strict communist regime fills me with a great desire to take full advantage of the opportunities available to me. I utilized the scholarship I received to attend an international school in Prague not only to study English, but also to learn as much as possible from my international classmates. This experience expanded my worldview and later prompted my decision to study abroad and travel. Continuously interacting with people from different cultures makes me an adaptive, confident, and effective communicator, and it helps me see any situation from various points of view. Being able to identify and evaluate possible options helps me find the right solutions to challenges and identify steps to fulfilling specific goals. It has also helped me find my own course to the study of law.
I transferred out of the undergraduate degree in law I was pursuing in the United Kingdom to gain the skills, and most importantly the experience, I felt I needed in order to reach a deeper understanding of law theory and its application. As an English major at Boston University I developed skills in writing, research, critical reading and analysis. My second major in economics provided a solid background into the business setting within which law firms operate and prompted my interest in business and finance law. Later on, internships and full-time work tested this knowledge in a corporate environment. It was important to learn to apply classroom skills creatively and within tight deadlines. For example, managing the creation and release of company press releases at my first job after graduation demanded particularly good organization and time management. I had to identify interesting points worthy of mention in international media, make sure I understood the scientific data I was writing about and schedule the release of articles on time, while coordinating requests from several company departments. This gave me a strong sense of responsibility, as my writing was the voice of the entire company. I believe that continuing to apply this same work ethic will help me manage the rigorous demands of law school.
Learning from experienced professionals at large international companies encourages me to take on increasingly challenging tasks. In my free time I manage the Czech branch of an international non-profit arts project related to theater. It gives students the opportunity to see theater performances for free, publish their reviews and articles on an international web portal, and receive guidance and feedback from experts and scholars in the field. I have now expanded the Prague team to include five reviewers, and I am always looking to involve more students in the project. I will continue to look for ways to provide learning opportunities and share knowledge with peers in order to contribute to the Boston University community.
The lessons I have received from my country's recent history continue to provide me with strong motivation. I grew up listening to stories from the times of the occupation, and they were always about the limits and the restrictions that characterized the era. I am very thankful that this does not apply to me and that I can now take the next step to realizing my goal of becoming a lawyer. I will rely on my determination and the skills I have gained through education, work experience, and travel to help me through the challenges of law school. I believe that I have what it takes to be a valuable contribution to the Boston University Law School classroom and also the legal profession.
Eddie Moreno: Scientist with a passion for intellectual property law

Hometown: San Sebastian, Puerto Rico
Undergraduate Institution: University of Puerto Rico
Major: Biology
Graduate Institution: University of Virginia
Graduate Degree: PhD Microbiology
Q&A with Eddie
"I was motivated by a desire to pursue a career that would allow me to broaden the range of scientific issues I worked on, rather than the narrow field in which I had specialized."
I am very passionate about science and spent much of my academic life in research laboratories studying parasites that cause human disease. Recently, as a technical specialist at an intellectual property law firm, I discovered that I could successfully utilize the creative-thinking and analytical skills that I acquired as a scientist to help clients in the biotechnology sector protect their intellectual property. My experiences have solidified my commitment to law school, and I therefore write this statement to convince you of my resolve to merge my passions for science and law by becoming an attorney-scientist.
I was raised in the mountainous interior of Puerto Rico by parents who emphasized the importance of obtaining the best education possible. I attended a public residential high school with a curriculum specializing in math and science, where I excelled at learning about a variety of scientific disciplines and developed my passion for science. At age fifteen, I was selected to begin working in a research laboratory at the University of Puerto Rico School of Medicine, as a participant in a summer program directed to motivating students to pursue careers in scientific research. My work focused on isolating and characterizing proteins that could be used for the diagnosis of, and vaccination against, two parasitic diseases. This transformative experience propelled my decision to pursue a career in scientific research. After high school, I continued working on the same research project while earning my Bachelor of Science degree in biology at the University of Puerto Rico-Rio Piedras. My undergraduate experience was enriched by my selection to participate in a scientific exchange program, sponsored by the US National Institutes of Health, which funded my training in research laboratories at three distinguished research institutions: the University of Edinburgh (Scotland), Monash University (Australia), and the University of Salamanca (Spain). These global experiences not only helped cultivate my scientific skills, they also allowed me to gain a unique understanding of different cultures, peoples, and belief systems.
At the University of Virginia, I earned a doctoral degree in microbiology studying the molecular mechanisms regulating how the parasite Entamoeba histolytica causes disease. I presented my doctoral research at multiple national and international scientific conferences and the results of my work were published in two peer-reviewed scientific articles. As my doctoral studies were concluding and job prospects loomed, however, the realization hit that I was motivated by a desire to pursue a career that would allow me to broaden the range of scientific issues I worked on, rather than the narrow field in which I had specialized. I had been exposed to intellectual property law while taking a technology transfer course taught by a law professor in college, and conducted several informational interviews with attorneys practicing intellectual property law to decide if I should explore a career in this field.
Working as a technical specialist in the biotechnology/chemical practice group of an intellectual property law firm in Washington, DC, for the past year and a half has afforded me the opportunity to gradually transition from the lab bench to the law firm under the mentorship of several attorney-scientists. I have been rewarded by the opportunity to work on a broad variety of biotechnology fields including pharmaceuticals, biofuels, vaccines and nutraceuticals, and enjoyed the intellectual challenge of understanding the technical issues of each case, analyzing the legal and strategic implications of the advice we give our clients, and developing writing skills to produce work products that can be understood by non-technical audiences. My responsibilities as a technical specialist include prosecuting patents in the US and abroad, developing opinions for clients regarding the invalidity and/or non-infringement of patent claims, and performing freedom-to-operate analyses for clients seeking to release new or modified products.
My experiences as a technical specialist have convinced me that I am committed to becoming an attorney specializing in intellectual property law. I have the technical aptitude and determination to succeed as an attorney and now seek the necessary formal legal education to become an effective advocate and trusted advisor. I believe that my background, professional experiences, and maturity will allow me to contribute a unique perspective to the student body at the Boston University School of Law.
Jacquelyn Rex: Teach for America participant who learned to love home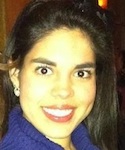 Hometown: Edinburg, TX
Undergraduate Institution: Texas A&M University
Major: Communications
Q&A with Jackie
"Although my students may never know it, my time as their teacher has instilled in me a sense of urgency and purpose that fuels me to continue working for children and their families as long as I am able."
When I applied for Teach for America in the winter of 2009, it was more for the opportunity to leave the Rio Grande Valley than to accomplish the movement's real mission of bringing a quality education to low-income students. A predominantly Mexican area with most families living under the poverty line, the Valley represented, for me, a place where ignorance met apathy, a place where people got what they deserved, and above all else, a place I refused to spend any more time in. I applied for major cities around the nation, but Teach for America had different plans for me, and when notifications were sent out at the end of March, I was placed as an elementary special education teacher in the Rio Grande Valley. And in what I could only chalk up to be divine intervention, I was hired at the same elementary school that I had attended.
Two years and I will be done. I couldn't shake that thought as I entered my classroom on the first day of school. Making a real difference seemed unlikely: my heart wasn't into the work I was about to do. When the bell rang and I began picking up my students from their classes, life as I knew it ceased to exist.
That first day, I didn't pick up a single child that wasn't wearing dirty or ripped clothing. One was covered in bug bites. Another's stomach growled as I walked the students through classroom rules and procedures. None smiled. I could not seem to wrap my mind around the fact that these students attended the same school that I so happily did not-so-many years before. By Thanksgiving, a brother and sister in my class scratched so hard at their wrists and fingers from poorly treated scabies that they'd return their assignments to me with small blood streaks staining the bottom. Stomachs still growled during my math lessons. But when a fifth-grade student told me she'd spent the night in a small bedroom closet, arms around her four younger siblings as her mother and father went at each other with broken bottles and angry fists, I could no longer stand it.
Something changed in me that day. I'm not quite sure if I finally grew up or realized the enormous responsibility my job had given me, but something changed. And for probably the first time in my life, I stopped thinking of only myself. Suddenly I was so ashamed of ever thinking negatively about being Mexican or growing up in the Valley—so embarrassed that I thought so little of the community that had given of their time to ensure that I would have all the opportunities in the world. It dawned on me that I was only able to have the strong opinions I did because countless individuals had made my success their mission. And it was time for me to do the same. It may have been pure chance that I ended up returning to the Valley where I was raised, but doing so gave me such an advantage over my Teach for America counterparts: Parents found me more trustworthy, my intentions and abilities as a teacher were rarely questioned, and my ability to speak Spanish comforted. My Valley roots made me an ally, and my children only benefited from this.
For the next three years, I poured my soul into my work and let my students have my heart. I organized community reading groups to get parents and neighbors involved in literacy. When parents began telling me that they wanted to help their children with math homework but didn't understand the objectives, I requested my principal set up a family math night so that parents could come into my classroom and have me teach the concepts to them alongside their children. I watched as my community grew closer together and my students' academic abilities blossomed. It didn't matter if students had autism or Down Syndrome, learning disabilities or emotional disturbance. All my students were learning at a pace faster than expected. By the spring semester of my second year, I even dismissed two students from special education services entirely.
My time in the classroom has been a wonderful, challenging experience. I've seen children accomplish more than others thought possible; at times, certainly more than I thought possible. I've seen a real love of learning blossom in the children and the families I've served. These were my miracles—my proof that if you wanted something badly enough you could make it happen. My children made great gains. And I tried my hardest to do all the things I thought a great teacher needed to do. But at times, it still wasn't enough. My children needed more. My classroom was a safe place for my students, but their time with me was limited. I could shelter them to my heart's content during the day, but once that bell rang and I handed my children back to the outside world, all I could do was stand and watch as life's circumstances tried and often did bring them down. That's when I decided to apply for law school. I have enjoyed every moment in the classroom, but I want to help children and their families in ways I simply cannot as a teacher. I want to fight for them and their families in an effort to improve their lives as much as I possibly can. If I've learned anything from my time in the classroom, it is that even the smallest of changes in circumstance can make for the biggest changes in one's quality of life.
This past year was my third working with students from my own community. And although my students may never know it, my time as their teacher has instilled in me a sense of urgency and purpose that fuels me to continue working for children and their families as long as I am able. Working as a special education teacher in my own community has taught me humility and respect. It has taught me that, for many children, the need is great, the time is short, and I have an obligation to do whatever I can to help. I now believe that those with special talents, extraordinary abilities, or just a moment of free time have a responsibility to help those around them in every way possible. I have learned that in helping others achieve even the smallest of victories, I have not only made new opportunities possible for them but also contributed to the content of my own character. A life of service is a noble one that I hope to achieve. A life where I can inspire as I have been inspired and offer hope when hope seems most unlikely.
I laugh a little now when I think about how a group of disabled children helped me find my home again and gave me a place in the world. They showed me that being from the Valley is something to cheer about. I am now so proud to be a Mexican-American woman with a rich culture and language who had the opportunity to learn from and be embraced by the community I spent a lifetime criticizing. I am so honored and humbled to have been a special education teacher for my little ones, showing them that education, opportunities, and justice are for everyone, regardless of life's circumstances and arrogant opinions. As a law student, you will find few more passionate than I; as an attorney, few who work harder and demand greater of themselves. For three years, my students and their families have allowed me to work for them, trusting my judgment and welcoming my help. But I can do more. I am ready to do more.
Kate Lebeaux: Immigrant advocate inspired by her clients to do more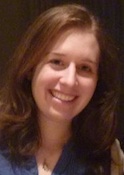 Hometown: Shrewsbury, MA
Undergraduate Institution: Bowdoin College
Major: Spanish
Q&A with Kate
"[My clients] have shown me how great an asset the immigrant community is to our country and left me convinced that I will find immigrant advocacy extremely rewarding."
She sat opposite me at my desk to fill out a few forms. Fumbling her hands and laughing uncomfortably, it was obvious that she was nervous. Sandra was eighteen and her knowledge of English was limited to "yes" and "hello." While translating the initial meeting between Sandra and her attorney, I learned of her reasons for leaving El Salvador. She had been in an abusive relationship, and though she wasn't ready to go into detail just yet, it was clear from the conversation that her boyfriend had terrorized her and that the El Salvadoran police were of no help. Afraid for her life, Sandra left for the US to join her sister in Massachusetts. She had been in our country for all of eight weeks, five of which she spent in an Immigration and Customs Enforcement detention center in Texas. Eventually Sandra was given a credible fear interview. The interviewer believed that she had a real fear of returning to El Salvador, and Sandra was released from detention with an Immigration Court hearing notice in her hand. She had just retained our office to present her asylum case to the Immigration Judge.
I tried to imagine myself in Sandra's shoes. She hadn't finished high school, was in a completely new environment, and had almost no understanding of how things worked in the US. Even the harsh New England winter must have seemed unnatural to her. Having lived abroad for a couple of years, I could relate on some level; however, the circumstances of my stay overseas were completely different. I went to Spain after graduating from college to work in an elementary school, improve my Spanish skills, and see a bit of the world. Despite the different reasons for my move abroad, I do remember feeling completely overwhelmed by what would have been mindless tasks in a familiar environment—from opening a bank account to paying utility bills, nothing was intuitive anymore. I had to ask hundreds of questions and usually make a few attempts before actually accomplishing my goal. Frustrating though it was, I didn't have so much riding on each of these endeavors. If I didn't have all the necessary paperwork to open a bank account one day, I could just try again the next day. Sandra won't be afforded the same flexibility in her immigration process, where so much depends on the ability to abide by inflexible deadlines and procedures. Without someone to guide her through the process, ensuring that all requirements are met and presenting her case as persuasively as possible, Sandra will have little chance of achieving legal status in the United States. Her case will likely take years to complete, but overlooking any details along the way could render Sandra ineligible to receive immigration benefits.
Before starting at my current position at Joyce & Associates, an immigration law firm in Boston, I had long considered a career in law. Growing up, I was engaged by family and school debates about public policy and government. In college, I found my constitutional law courses challenging and exciting. Nonetheless, it wasn't until I began working with clients like Sandra that I became convinced that a career in law is the right choice for me. Playing my part as a legal assistant in various immigration cases, I have been able to witness how a career in immigration advocacy is both intellectually stimulating and personally fulfilling. I have seen the importance of well-articulated arguments and even creativity in arguing a client's eligibility for an immigration benefit. I have learned that I excel in critical thinking and in examining detail, as I continually consider the consistency and possible implications of any documents that clients provide in support of their application. But most importantly, I have realized how deserving many of these immigrants are. Many of the clients I work with are among the most hardworking and patriotic people I have encountered. They have shown me how great an asset the immigrant community is to our country and left me convinced that I will find immigrant advocacy extremely rewarding.
I am equally confident that I would thrive as a student at Boston University, where I would be sure to take full advantage of the many opportunities available. The school's Asylum and Human Rights Clinic and Immigration Detention Clinic would offer me invaluable experiences in various immigration settings. Likewise, by participating in the pro bono program's Immigration/Asylum service trip in Texas, I could develop a better understanding of the challenges immigrants face upon crossing the Mexican border. Given my experiences in an immigration firm, I know that I would have much to offer while participating in these programs, but even more to learn. And while I find BU's immigration programs to be especially appealing, I am equally drawn to the Boston University experience as a whole. The school's diverse curriculum and highly-renowned academic programs would constantly challenge me and allow me to grow in ways I can't yet imagine. I hope to have the opportunity to face those challenges, and to contribute my own experiences and drive to the Boston University community.
Kathryn Gevitz: Lifelong health care enthusiast determined to enact reform
Hometown: Oak Park, Illinois
Undergraduate Institution: University of Pennsylvania
Major: Health and Sciences
Q&A with Kathryn
"Based on my experiences growing up, at the university, and now at work, I have come to the conclusion that a career in law is the single most effective way for me to help enact positive change and transform our fragmented health care delivery system."
For as long as I can remember, I have wanted a career in health care (yes—I know I am applying to law school—please bear with me). However, my focus has changed as I have had the opportunity to take a variety of classes and gain work experience.
My parents were unwittingly responsible for my initial interest in health. They both work in the field, albeit indirectly, so I was immersed in a world full of doctors, nurses, and hospitals at a young age.
Years ago, when my father—a medical historian and ethicist—was invited to speak at a conference or university, my mother and I would go along for the ride. At the time, I had no interest in listening to the actual content of his talks. I viewed these trips more as an opportunity to miss school and to make fun of my father's wild hand gestures—I even conceived the Kung Fu GevitzTM action doll, which karate-chopped a podium at the push of a button. I earnestly swore to his bemused colleagues that I would never grow up to be like him, but despite my greatest efforts (and perhaps as a result of listening to one too many of his speeches), I slowly found myself sharing many of his academic interests.
My mother's domain—the hospital where she worked as a practice manager of a cardiac surgery office—was a much more fascinating playground growing up. Despite being sick during most of my visits, I preferred spending time at the hospital to attending any conference. Between napping on her floor and drawing pictures for everyone in the office, I would watch live feed of the surgeons operating on an exposed heart or take trips to the morgue to view hearts with congenital abnormalities.
Dismissing my father's profession and familiar only with the glamorous side of medicine, I began college with one career in mind: physician. I dreamed of discovering the cure for AIDS, developing new treatments for cancer, and ridding the world of disease. However, early in my freshman year at the University of Pennsylvania, I found that the classes that piqued my interest and excited me the most were not biology lab or chemistry, but rather the classes I took through my major in health and societies; classes like American Health Policy, Biomedical Ethics, and Health Law. These courses opened my eyes to the realm of health care beyond patient diagnosis and treatment. For the first time, I became acutely aware of the millions of Americans who struggle to access or pay for basic health services. I was also introduced to the tremendous influence of law and policy in everyday medical issues. The breadth of topics in my health law class, as well as the law's presence in my other courses, astounded me. Whether we were talking about patient consent in my bioethics class or insurance markets in Medical Economics, our discussion always circled back to the role of the law. What impressed me most, however, was the legal system's potential to effect broad social change. Inspired, I started thinking that a career in health law would be the best way to impact not only my clients, but also my community, and even my country.
Gaining firsthand insight into real life health issues has only reaffirmed this belief. While I do not work directly with the underserved, I manage aggregate data that testifies just as strongly to the need for policy reform. Every week at the Philadelphia Department of Public Health, I pull data from the Communicable Disease Management System—a database of collected patient information—to generate a report summarizing weekly and monthly trends in disease incidence. Week after week, the same social and behavioral risk factors are associated with the same diseases. For example, Asians comprise the majority of hepatitis B reports, older individuals with smoking histories are most at risk for Legionnaires' disease, and infants and the elderly are most susceptible to vaccine-preventable diseases such as H. influenzae. The targeted health education and vaccination efforts we provide are necessary, but clearly not sufficient, to reduce disease incidence in these groups.
Examining emergency department chief complaint data reveals another set of problematic trends. Performing syndromic surveillance, I regularly see records of people who come to the emergency department with chronic conditions that they have had for years, but that have remained untreated because they cannot afford or access regular care. I also see how many individuals repeatedly misuse the emergency department as a resource. Rather than visiting a general practitioner, many poor and uninsured individuals come to the emergency department for primary care issues—colds, hangnails, back aches—because they cannot be denied treatment based on ability to pay. These are problems that cannot be fixed without a fundamental overhaul of our health care system.
Earning a law degree from Boston University with a specialty in health care law will give me the analytical tools to construct public policy that can address these issues and more. I would have the capacity to develop legislation and policies to decrease the incidence of Legionnaires' disease (as well as lung cancer and heart disease) or advise on the legality of mandated vaccination. Alternatively, I could develop as well as defend policy and regulations that reduce emergency department misuse and promote greater access to more affordable and higher quality health care services. Based on my experiences growing up, at the university, and now at work, I have come to the conclusion that a career in law is the single most effective way for me to help enact positive change and transform our fragmented health care delivery system.

Becoming a Lawyer
Through their personal statements, current students share their greatest influences, professional aspirations, and why they applied to BU Law
Passionate students from across the globe choose BU Law for many different reasons. The personal statement portion of our application allows them opportunity to discuss significant experiences that have inspired them to become lawyers. Learn why these student—through influences like the earthquake in Haiti, innovation in the biotechnology sector, and a motel staircase—have joined the 1L class. Scroll down for full student listing.
Chloe Brighton: Human rights advocate living 'outside the fence'
Hometown: Dublin, NH
Undergraduate Institution: Columbia University
Major: Political Science
Graduate Institution: London School of Economics
Graduate Degree: MSc in Human Rights
Q&A with Chloe
"It is my goal to enhance and help protect the right of all humans to fair and equal treatment; to the access to knowledge through the nuance of embracing simple curiosities, and to have, as I did in that little school on my farm, the opportunity to follow those curiosities through understanding and study; to live outside the fence."
"Your horse is loose!"
"Yes, thank you. He lives outside the fence."
This is an exchange I heard often, one that took place between a visitor or passer-by and my mother about our horse, who wandered freely down the drive of the progressive school on our small farm in New Hampshire. Blackie, like the bull and most of the chickens, goats, ducks, and horses that have shared the wooded patches with nearly seventy children and their teachers each year, was adopted by our little school community. He lived outside the fence because it fit who he was. The right of people and animals, irrespective of status, to have the freedom to become who they are, to follow curiosities responsibly and study them deeply, is the core philosophy of this school that subtly yet enduringly formed and challenged me. Folding differing styles of learning into its world, this school was the backdrop to my home, shared with any child or animal needing its shelter for one or many nights. When I return there, I return to the cleaning of hens' nesting boxes and the mucking of the barn, to working with students on their homework and joining their fun, and to playing my banjola and singing the songs I began composing on the grass as a little girl. My awareness of the workings of human rights was born in this small place. We all lived outside the fence.
Tulgeywood is another community where I became aware of the everyday applications of human rights. Started by Gillian Butchman, a woman whose commitment to personal liberty is manifest in her unique camps for the mentally and physically disabled, Tulgeywood is a place where multi-age campers and volunteer counselors eat, sleep, play, work, talk, sing, and compete athletically together. There is no perfect way of taking a person bound to a wheelchair swimming, horseback riding, or boating, but when Lesley Ellen, my forty-two-year-old friend, who suffered a stroke at the age of two, wanted to go swimming, we worked together to do it; I would ask her with which arm she preferred to be held and how best to move her legs, yet I held her accountable for telling me. Bobbing atop the rolling Nantucket waves, along with all the other happy beach-goers, was our shared triumph and Lesley Ellen's rightful joy. As a Human Rights Monitor of UK compliance of the CRPD, which is part of a civil society report for the UN on UK implementation, my drive to study international human rights law and my understanding of the impact such laws have on the daily enjoyment of life by people with disabilities, people like my friend, Lesley Ellen, became deeper.
Through my work this year at Reprieve UK, the legal action charity founded by human rights lawyer Clive Stafford Smith, I have again seen the power of humanitarian assistance to a marginalized population; specifically, the effective legal representation of impoverished people under international human rights law with applications to domestic state practices, such as the death penalty. At Reprieve, I have embraced the European Union's ban of the death penalty and the transatlantic support of British lawyers who advocate taking this ban worldwide, with particular focus on the United States. I have learned that the lives of the majority of the prisoners on death row have been impacted by extreme poverty, familial instability, and, too often, mental illness; I've learned, as well, about the stigma attached to their circumstances. "So, what do you do, Chloe?" asks one of my rowing teammates while we make one of our early morning journeys to the East London rowing course. Her quick and polite reaction to my account of my work has become one I've grown to expect: "Oh, that must be, uh, so interesting. So, …" Such awkwardness is understandable, given that more likely than not our death row client will be executed, and it is a common belief that those convicted of committing the most horrific crimes deserve little support, let alone the benefit of human rights advocates, but that is exactly why I am committed to pursuing a law degree with a particular focus on international human rights law; each person has rights.
As a prospective advocate for those whose civil liberties have been marginalized, it is my goal to enhance and help protect the right of all humans to fair and equal treatment; to the access to knowledge through the nuance of embracing simple curiosities, and to have, as I did in that little school on my farm, the opportunity to follow those curiosities through understanding and study; to live outside the fence. It is by following my own curiosities that I earned my MSc in Human Rights degree at the London School of Economics, and it is there that I came to understand the philosophical and legal underpinnings of organizations like Tulgeywood and Reprieve. I have always wanted to be a lawyer, partly because both of my beloved grandfathers were, and my father is, as well, but my own life's path is taking me to a focus on the discipline of human rights. I have come to believe that the future development of this body of law has the greatest potential to improve the quality of all aspects of human life. It is for these reasons that I am choosing law as the outlet for my commitment to human rights and Boston University, with its academic strength and reputation, as the educational vehicle to follow through on this commitment.
Oh, and Blackie? He is buried in our meadow, just inside the far corner of the fence.
Jean-Phillip Brignol: Teacher inspired to give back in earthquake aftermath
Hometown: Chicago, IL
Undergraduate Institution: Yale University
Major: Political Science
Q&A with Jean-Phillip
"Being a voice for those who are voiceless is an axiom that I carry with me as I think about my role as a teacher and citizen."
"Earthquake in Haiti." That is what the text from my aunt read. I went to dinner thinking this has happened before, not too big of a deal, and then after went to the dorm and turned on the TV. It was arresting. I sat in front of CNN transfixed for 3 hours as if it was 10 minutes. I could not believe that just 5 days before I was with my grandparents at their house in Delmas, Haiti with my mom, dad, and sister.
I am Haitian-American. Even though I was born in Chicago and lived in its suburbs most of my life, Haiti is a place I am deeply connected to through culture and family. The place where I lived when I was young and gave me the mix of languages, which got me sideways glances on the first day of 1st grade in the US when I introduced myself in French with, "Bonjour, je m'appelle Jean-Phillip." It set me apart in my life but also made me a part of something. This relationship and the feeling of straddling different spaces would lead me to my interest in Race and Ethnicity and its impact on how people interacted in political and social worlds, especially immigrant populations. The pride I feel at the history of the first independent Black nation is immense, as it is for many Haitians, but so is the frustration with the failure to meet its true potential. To see it in such chaos and disaster tore at me and brought me closer to the Haitian reality. The reality of a small beautiful country filled with strong people who live with stark inequality. On my visits, my feelings of undeserved privilege have always been reinforced.
In the days after the earthquake my thoughts were of my grandparents who my family had not been able to contact. Seeing the destruction of a market nearby my grandparents' house crushed our hopes. I sat and watched news stories helpless. I did not know what I could do to help. While in my dazed state, my friend Arlene called me to ask if we could reboot our Haitian student group. She asked and I assumed the role of President of the Haitian Student Organization and began working closely with the Yale administration to plan a concert fundraiser to support Haiti immediately. We also knew that keeping attention on Haiti, even a few weeks after, would be essential to helping Haiti in the long run. We spearheaded a committee to work on a Haitian awareness week, which brought the Haitian Prime Minister and aid workers as well as continued fundraising. My parents left to go back to their original home to help those who they could and see our family. They knew they would hear stories of many lost friends. Our story was lucky in comparison. My grandparents were shaken but alive. In this whole ordeal one moment stuck out to me. My grandmother on my mom's side found one of her many cell phones to call us and let us know she was okay a few days after the earthquake and then against the wishes of my mom found a way to deliver a phone to my dad's mom, who was visiting her old home for a month, so that he could speak to his family. It was an amazing moment of selfless giving. She knew my dad needed that conversation.
I drew strength from this and other moments as I balanced being a counselor, being a student, and being on our relief advisory committee. During one of the committee meetings with an administrator and graduate students from the Yale Forestry school there was a remarkable incident when the well-intentioned idea of a hunger dinner was raised and the idea of having the dining area decorated as a refugee camp was discussed. All at once I felt that these people who I was working with to help Haiti were trying to get my approval for something that would be another disaster. Asking me to support a hunger dinner that would portray all of Haiti as a refugee camp was ridiculous to me. I knew I had to speak up; I dismissed the idea of the refugee camp immediately. Even though I was not experiencing the trauma directly, I attempted to fathom the feelings felt and channeled them, along with my own, to be a fervent defender of the dignity of the Haitian people.
When I graduated in May that same grandmother who had found that cell phone was there to see me graduate as if nothing had happened, maybe slightly skinnier, with the rest of my family alongside her. Even though I told my parents I would have no problems driving alone from Yale to our home in Chicago, my grandmother scoffed and said of course she was going with me. As a teacher now, I draw from that example. Giving of myself in small ways so that others can stand on me and being an advocate for my Dominican immigrant students has been incredible. Teaching them how to advocate for themselves and navigate within a system that often misunderstands and disadvantages them has lead me beyond just being their "No Excuses" science teacher. I have had so many opportunities and support in my life and giving back seems like the only reasonable option. Being a voice for those who are voiceless is an axiom that I carry with me as I think about my role as a teacher and citizen. I am ready now to acquire the additional skills and knowledge necessary to support and provide access for those people.
Joshua Butera: Campaign fundraiser with a future in policy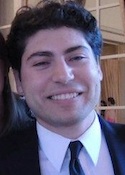 Hometown: Wellington, Florida
Undergraduate Institution: Brown University
Major: Political Science
Q&A with Josh
"After three years of campaigning, I am ready to be part of governing. Politics is my passion, but I want to see the promises made on a campaign through to completion."
When I landed my first job on a US Senate campaign, I had volunteered and interned on various political campaigns and was eager to work on messaging and communications. My days, however, were not spent writing speeches or forming strategy as I had hoped but instead repeating mundane tasks and aggressively seeking out donors. I found myself calling strangers for hours each day, soliciting them for campaign contributions. Naturally an introvert, calling strangers made me uncomfortable, asking them for money pushed me well out of my comfort zone. There were no breaks to look forward to, either: I spent my nights researching potential donors and my weekends knocking on doors and canvassing public events.
With a goal of raising $20 million by Election Day, I was also responsible for planning fundraisers with seemingly unrealistic goals. For my first event, I was expected to raise $10,000 despite a difficult host who refused to return my phone calls. I called everyone on the invitation list multiple times, pitching anyone who answered. The day of the event, I was hopeful that my hard work would pay off. Maybe the host had been working his own connections in the community, or maybe the messages I left were compelling. There were ultimately only five people in attendance. We raised $800 that day. Frustrated with the long hours and meager results, I wondered why I was working on this campaign.
During those first couple of weeks, only the knowledge that I was fighting for a cause I believed in kept me motivated. The choices in the race were stark, and the winner would shape national decisions that affected every American. Our opponent's stances were so radically different from what I believed best that I knew I would regret having any other job. All the negative aspects seemed trivial when compared to the consequences at stake.
Eventually, after putting in the hours and showing my commitment, I was given new responsibilities and more interesting tasks. I staffed call time with the candidate and witnessed how he integrated my research about the donors into his pitch. My heart skipped as he transitioned from health care reform to the "ask" and I breathed relief when we had a new pledge. I began writing the weekly campaign newsletter that went to hundreds of opinion leaders and activists around the state. Injecting my creativity and style when commenting on the week's happenings and our opponent's missteps reminded me of the reasons I took the job in the first place.
I also began to see better results when managing fundraisers. My first event taught me to seek out more engaged hosts and to build a stronger invitation list. I still spent hours on the phone inviting guests, but these calls now energized me as I spoke about the latest headlines and why we needed their help. During events, I preoccupied myself collecting contact information and scouting the room for the next potential host. As soon as the event ended, I raced back to the office excited to count the night's haul. I enjoyed writing the newsletters, but the best part of the job was seeing my hard work pay off in an immediate and tangible way. No other experience had challenged me the way this job had, and through that I learned how to adapt and overcome obstacles to achieve my goals.
After three years of campaigning, I am ready to be part of governing. Politics is my passion, but I want to see the promises made on a campaign through to completion. As a fundraiser, I frequently plan events hosted by law firms, and I have seen firsthand how often politicians rely on lawyers for help in implementing policy decisions. Recently, the Mayor of Providence stayed late to ask attorneys their opinions about how to resolve issues with public pension contracts for current retirees. An attorney by trade, the Mayor probed them on potential solutions while discussing his concerns with them. Similarly, many other issues that affect people in very real ways require legal expertise in order to develop sound, effective policy solutions.